Yeeeesss!!! On 03/09 I sended with "Hélix au pays de Merveilles" my 2nd 8c+!!! It´s located at the impressive cave of Pic sant Loup in southern France.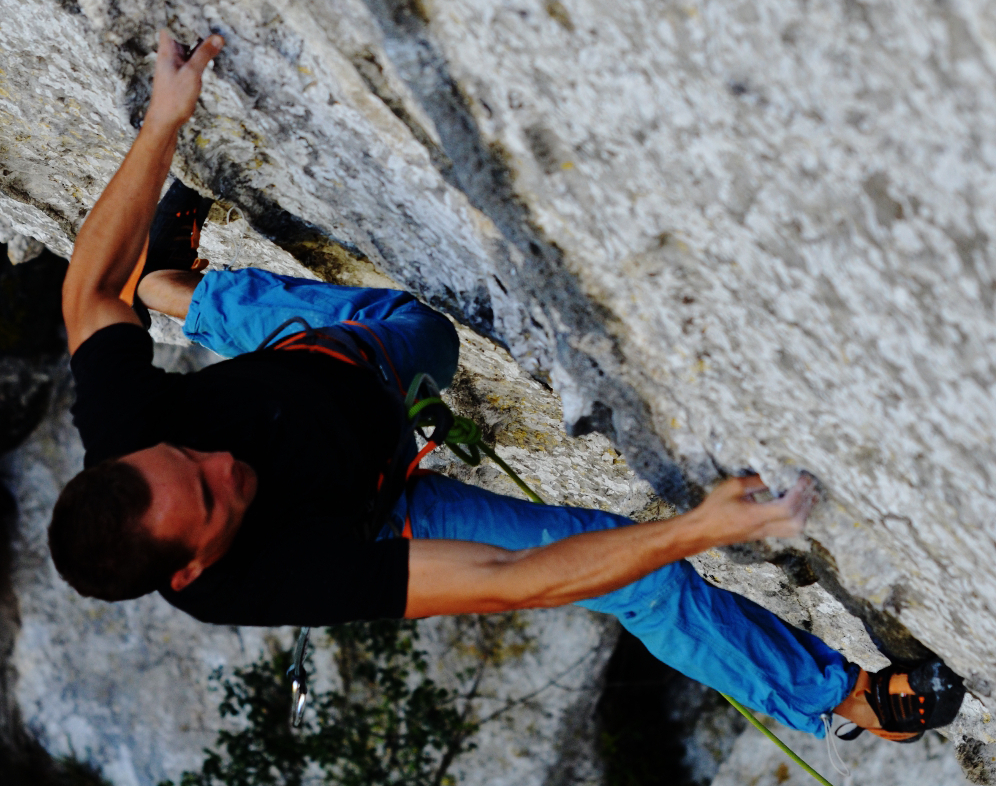 The route is named after the helix shaped tufa at the beginning leading to the crux at the 4th bolt, a dynamic crossmove to a far crimp starting from two super small crimps as sidehold/underclings. After that, a section of easier climbing leads to a 2nd crux with powerful and reachy moves and at the end a big tufa is waiting for pumped forearms…
Trying the route was a lot of fun for me, spending great time at the rocks and having progression every day. Even though it´s mentally for sure not the easiest route to try. I never was sure if I could stick this hard move from the ground, falling there many times… but I was coming closer and closer every day… I felt like in trance when I  sticked the hard crux move for the first time from the ground, but needed to come back to fighting to send the upper part of the route the same try.
Especially I´m happy of spending great time with my best friend Nina here! She sended with "Riche du Temp" the same day her already 3rd 8b+ of this trip! Congrats!

by