Käthe Atkins is charging in competions as well as on rocks! This she could proof by sending "Mischi" her first 8a in Oliana in only 4 tries!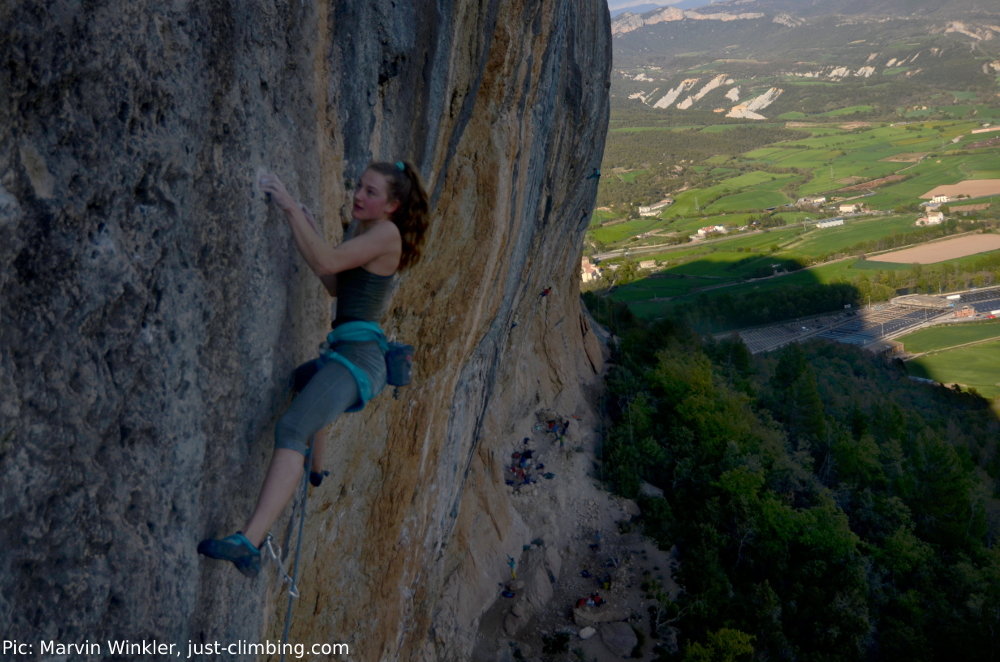 Overwhelmed with emotions, she said:
"Such a cool route! After once doing the hard bouldery beginning I just didn´t wanted to let go anymore…"
No sooner said than done! A few minutes later she clipped the chain! Congrats Käthe!!!

by