After spending the first 2 weeks of our summer trip at Pic sant Loup, where I had super good time and did with "Hélix" my 2nd 8c+, Nina and me decided to move to Verdon. We got the tip from a friend about a new sector, a gigantic overhang covered with many tufas yet offering about 40 8graded routes – a real paradise for us! We hoped changing the area would give us new motivation… and because at Pic sant Loup we basically did all routes in our grade… It turned out to work quite well.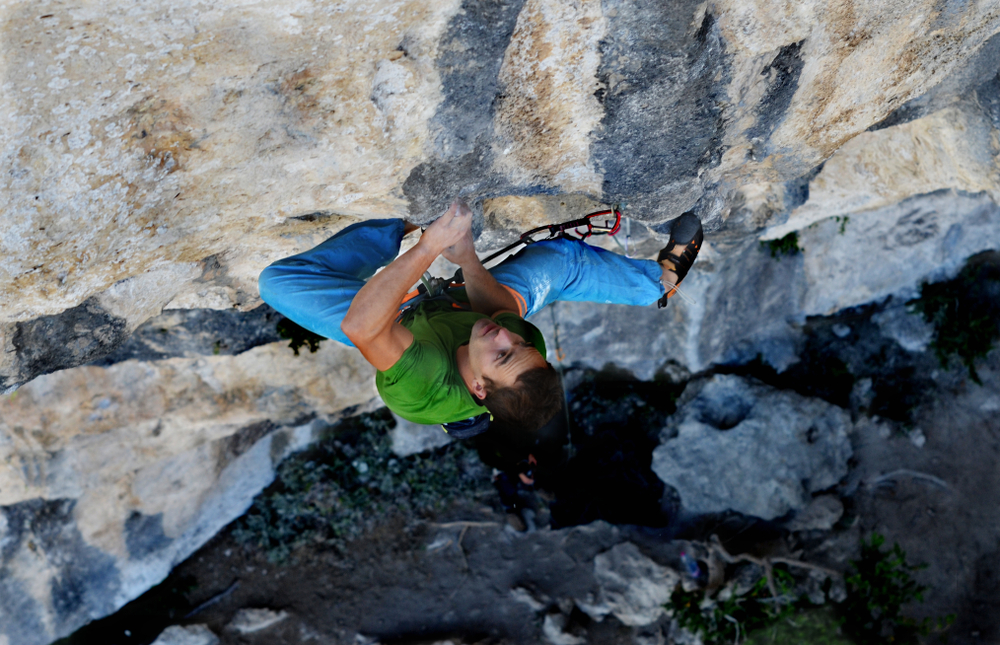 The first time I arrived at the sector, a huge cave catched my eye from the first moment, crossed by a 50m long traverse: A new king line to try!
The first part turned out to be super pumpy… climbing on tufas in 60degree overhang…  finally reaching the first little rest after a bouldery crux followed by a 2nd, even harder crux and at the end only 20m of pure resistance climbing are left…
At the beginning I didn´t felt very good in this route… But from time to time I felt more comfortable, figuring out single moves, linking sequences, getting used to climb on different type of rock and learning to use resting positions. Nina and me tried this route together – it was super sharing betas and to push and support us and at last but not least spending super good time together! Thank You Nina!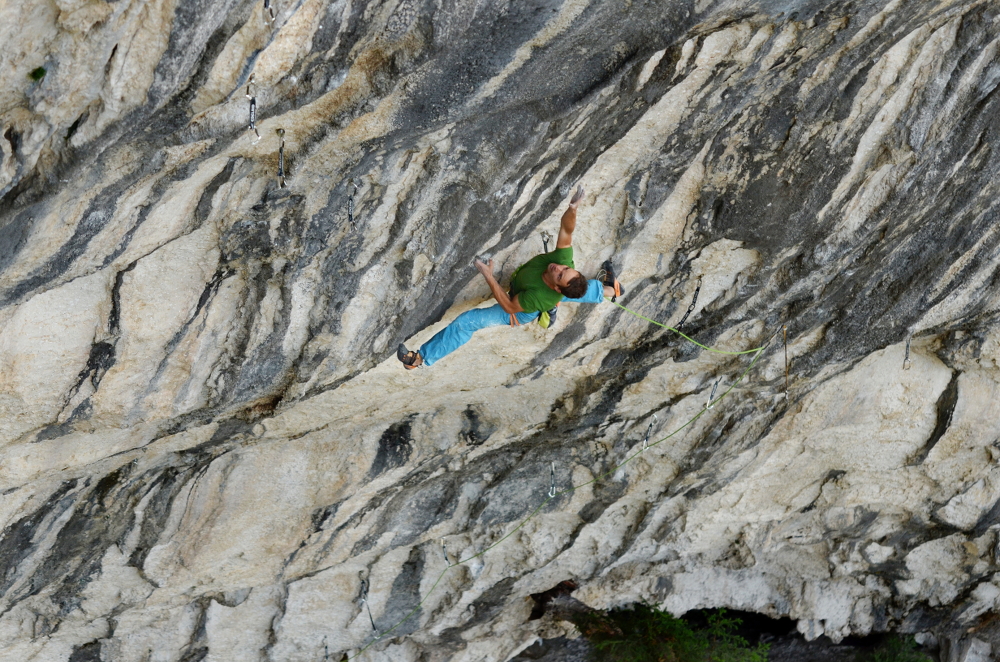 After restday I was feeling better so I decided to give it a try! I was falling completly pumped but super happy to have already reached 2nd boulder… At the 2nd try I even managed two do a few moves more… I wasn´t sure if a third try would make sense because I was feeling already a bit tired… but because rain was predicted for next day I decided to try one more time… It was the right decision! 🙂

by