Great times at the Schleierwasserfall! The routes on the so called "grey wall" are just amazing! I´m happy to repeat a few of the classics:
After getting used to the climbing style and checking out some projects on the first weekend everything worked out perfectly on the second by doing the classic "Resistance" (8c) in my second try and "Crossover" (8c) the day after! 🙂
Next on the list was "Mercy street" (8c): For me it was definitively the hardest out of these 3 8c´s ending up with a tricky traverse followed by jump which costed me quite some effort. The legend Gerhard H. made the FA already back in 1991. After beeing repeated very seldomly in the past it became one of the classics nowadays. I´m very greatful to have met Gerhard these days, who put so much dedication into the development of new climbing areas in Austria as well as all around the world. It´s inspiring to meet a person who´s embodying the infinitive drive for climbing and who, after so many years, still is climbing routes at the same level!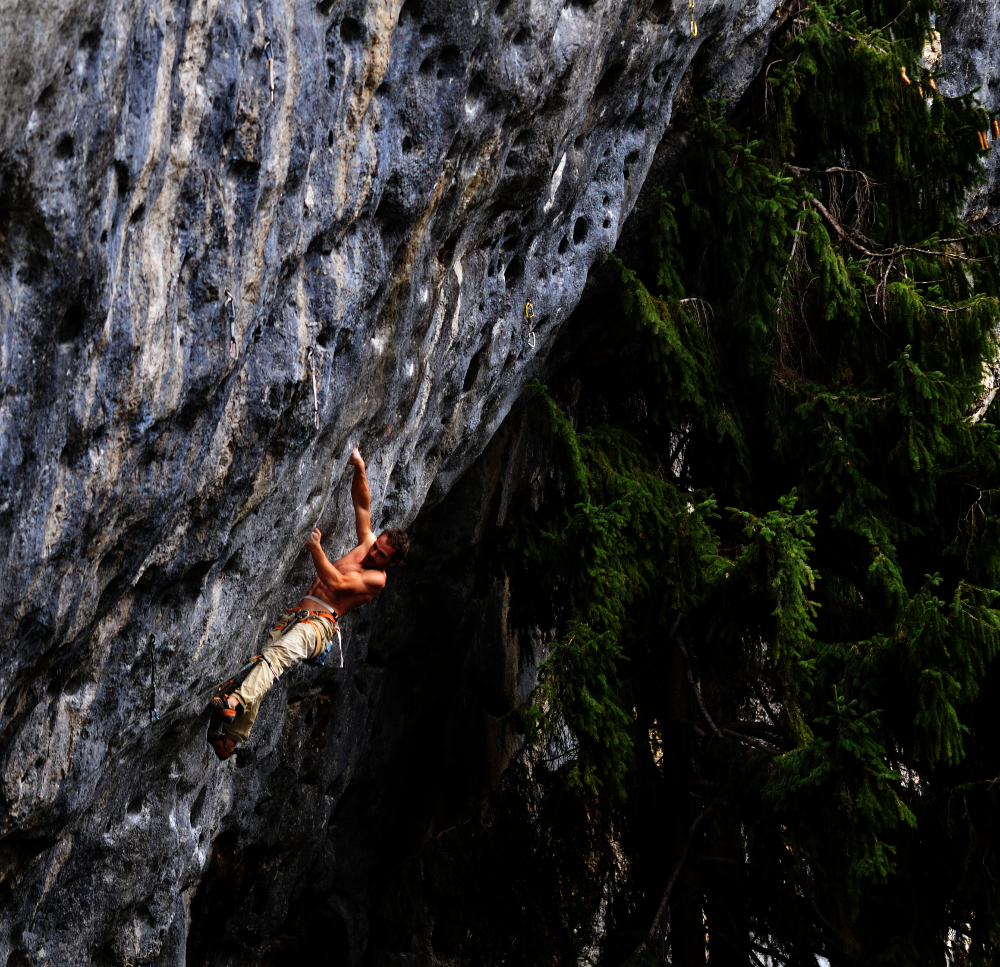 by