Nina Gmiter sended her 2nd 8c, the impressive line of "Spanish caravanne"!!!
Here is a little report giving some personal insights:
"The route traverses through the middle of the impressive overhanging cave of "La Ramirole", giving a 50m long good endurance test piece.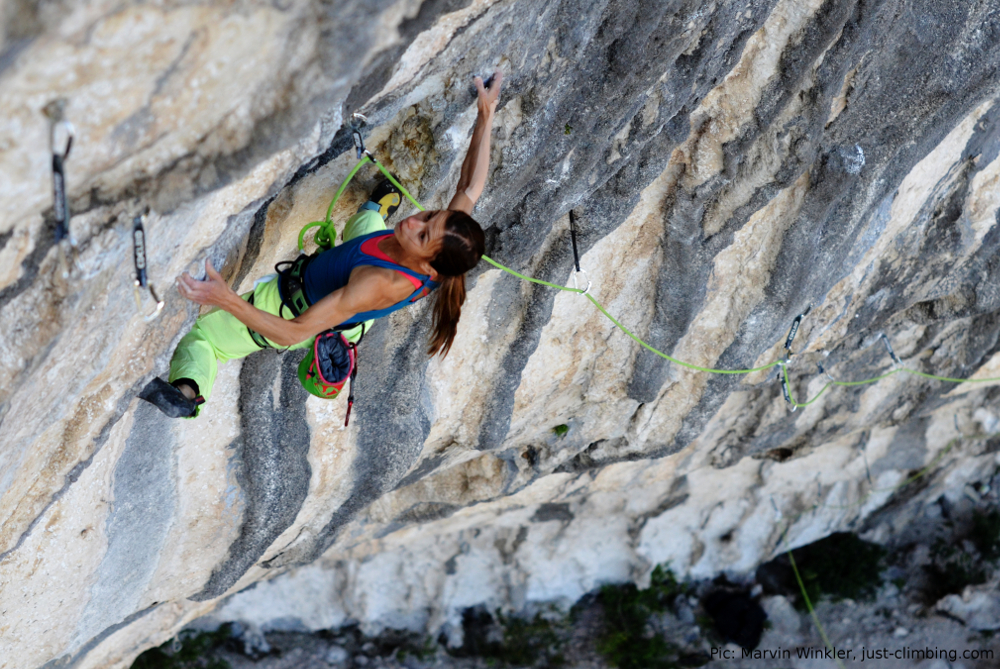 In the first part of the route, there are more powerful moves, finishing with boulder with few dynamic moves…the holds are quite good all the time but we needed to climb quite fast to not get too much pumped. The second part of the route begins with a boulder in tufas, where a lot of pinch-power is necessary. After making a few big dropknees we finally arrived to a  rest with kneebar. Than there are only about 20m of pure resistance left…
I liked the route from the beginning, because there are no lottery moves…
For trying the route I was encouraged by my friend Marv, who told that this 8c is more likely to send then "La feu occulte" 8b+ on which I was working on this time. By the end of climbing day, I went on "spanish caravanne", I did all moves, so I decided, that in case of sending 8b+ fast, I will make a gift to myself and get familiar with 8c…I will prepare project for next holidays…I was not thinking, that I manage to send it that fast.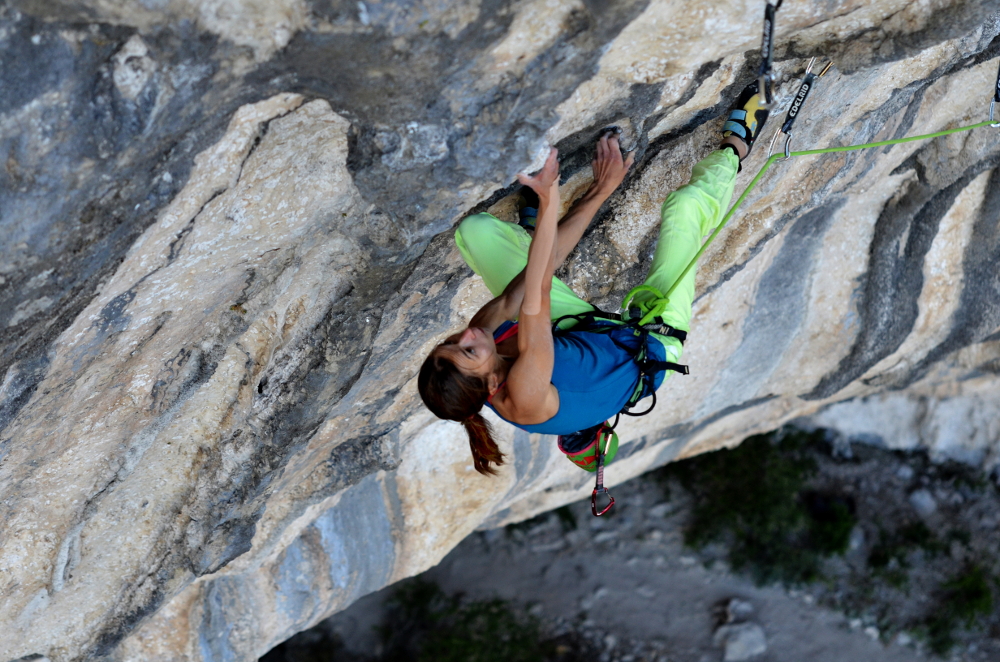 Important was good physical preparation, all summer I was training on Warsaw Arena wGore.eu, where I have possibility to train on every time day or night and super good fun with my climbing partner. We really enjoyed trying the route together…Marv found methods for more powerful sequences and me for passages where forearms scream for help:P

by